5 Reasons to Host Joomla at Elcoserv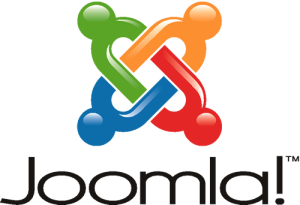 Webmasters are always looking for a simpler way to organize and manage their website content. Right now, Joomla is one of the most popular content management systems to do just that. You can get Joomla installed with a click of a mouse at Elcoserv.
What makes Elcoserv the premier place to host Joomla? Here are 5 reasons why we are the best:
1. Easy to Use Tools – Elcoserv's Client area allows you to manage your billing, contact, web hosting, domain registrations, support and more all from one single interface. Our control panel has been highly customized too. It brings the most often used features of cPanel front and center for you.
2. Programming Support – Elcoserv hosting servers come ready with PHP 5.2 w/Zend Optimizer. You also get access to MySQL 5 too. We give you the latest most stable version of all your favorite server side tools.
3. Free Joomla Migrations – Our migration experts will help you move Joomla from your old web host to Elcoserv for free. We do not charge you a dime. This way you get to see how excellent our support is from day one and you do not have to fuss over getting emails, databases and more moved from web host to web host.
4. Exceptional Server Technology – The minimal specs for our servers include Intel Xeon E3-1245 V2  3.40GHz, 8 cores, RAID-10 protected hard disk space, with 32 GB of RAM, so you never are punished for using reasonable amounts of server resources.
5. Uptime & Support Guarantees – We are so confident in our hosting services we will not only provide you with a 30 day money back guarantee, but also we give you a 99.9% uptime guarantee and 2 hour or less response time guarantee too.
Plus try us free for 30 days! Just use the coupon "FREETRIAL" during signup.