Elcoserv is Leading Forum Hosting Provider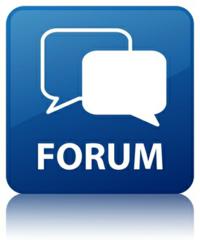 Forums are one of the most popular script types on the web these days, and Elcoserv hosts some of the best. Many of the most popular forum scripts out there are ready to be installed at Elcoserv in one click after a very simple installation process.
Each Elcoserv server comes with the latest server-side languages such as PHP 5.2 (w/Zend Optimizer), Python 2.6.6, Perl 5.8.8. We also provide you with MySQL 5 for your database storage needs. Everything you need access to is at your fingertips too. From domain name management, FTP accounts, statistics, sever information and more. It is easy to use too.
Try us free for 30 days! Just use the coupon "FREETRIAL" during signup.